OUR SPACE
Kitchen Studio
CHEF360 Catering has a state-of-the-art Kitchen Studio that can be used for corporate events, team building, birthday parties, showers, graduation parties, and more! Just let us know what the occasion is, and we will accommodate to the best of our abilities.
Destination Dining
One of the most popular events we host in our kitchen is our Destination Dining where we create food without boundaries. Choose your date, time and food "travel" destination, and CHEF360 Catering will take you there—culinarily speaking. Invite 8 to 20 special guests to join you on your experience. A private party with us cannot be beat!
Some of our favorite destinations are:
Germany • Caribbean • Peru • France • Thailand • Charleston • Tuscany • Greece • New Orleans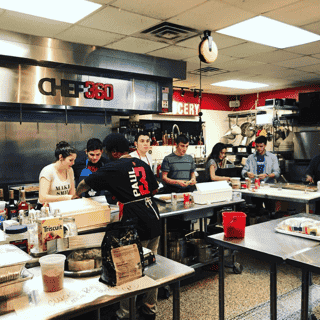 Team Builders
Team Builders are full hands-on cooking adventures.
Guests are divided into teams and are presented a
challenge. Team Builders include the competition as
well as a full meal. Guests will win trips to the "kitchen
sink" table by correctly answering trivia questions. Here
they can grab bonus ingredients for their team. Two
complimentary drinks of beer and/or wine per person
are included.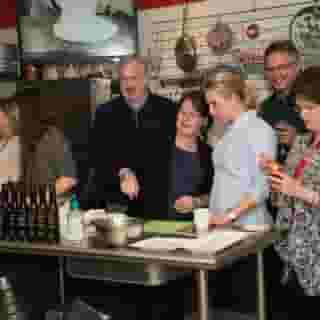 TEAM BUILDER CHALLENGES:
• Around the World in 80 Cannolis
• PB and Yay
• CHEF360 CHOPPED
• Epicurious Eliminatus Frustratus
• Wok and Roll
• Battle of the Bruschetta

Ready to work together and have fun while doing so?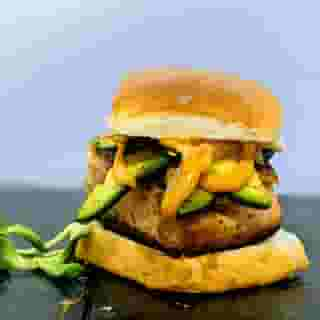 BUILD YOUR OWN MENU
Need a tailor-made menu to satisfy your guests? Looking to make life  easier and pick up a platter (or 4) to feed the family? Trying to live a  healthier lifestyle and need us to supply your meals for the week to help  stay on track? Check out what we have to offer!